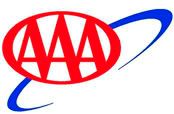 AAA, Auto Club Renewals has a great telecommute/work@home position available for renewal specialists.
Job Requirements:
*Must have a friendly and energetic personality/pleasant phone etiquette
*Ability to build relationships over the telephone
*Cold calling required
*Extensive Inbound/Outbound Calling Experience
*Customer Service Rep Experience
*Strong sales background required
*Minimum of Windows XP or Windows Vista required
*Home Office SPECIFICALLY dedicated as an office WITH a landline phone (no use of cell phones for this position).
*Must be comfortable encouraging "up-sell" options with customers (i.e.
upgrading to higher auto club membership)…
Work hours are Monday-Friday 3:00-9:00 p.m., EST and every other Saturday. Compensation is $12.00/hour plus performance based bonuses, and you will be paid bi-weekly.
For more information, contact Intrep Auto Club Renewals.