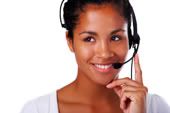 ACD Direct currently has openings for Customer Service Professionals. Sales experience, WAH experience, Bilingual (Spanish) abilities and a strong desire to succeed are always beneficial!
Experience:
* Ability to muli-task in an ever-changing environment
* Ability to communicate effectively and professionally with verbal and written communications.
* Ability to adapt quickly to a multi-client environment
* Ability to retain and apply information in a multi-client environment
* Ability to adhere to and maintain a self structured work schedule
* Ability to implement and maintain self preparation skills
* Ability to multitask in fast paced situations
* Ability to control a call situation and direct callers to the purpose of the call
* Pleasant phone voice and effective telephone communication skills are a MUST
* Strong Attention to Detail is a MUST
* Strong Listening Skills are a MUST
Minimum PC Requirements:
* Standard telephone line or Hard Wired VOIP with absolutely no features. (Two phone lines recommended. One for personal use and one for business use.)
* Cable or DSL Internet Service accessed via modem. (256K minimum) Wireless/Satellite connectivity is not accepted.
* Corded phone
* Corded noise canceling headset with mute feature
* Windows 2000, Windows Vista or Windows XP operating system PC compatible computer system. Windows 7 is acceptable.
* Minimum PIII 800mhz and 512 MB RAM (Windows 2000 or XP operating systems) 2GB (Windows Vista)
* Anti-virus software
* Spy-ware software
* Computer Microphone and speakers (or headset containing both): This is required BEFORE you schedule your interview.
* Professional workspace equipped with a Desk and a Chair free of noise and distractions.
* Internet Explorer 6.0 or higher. This is the only web browser that is compatible with our systems and programs.
Register Now at http://www.acddirect.com/becomeanagent.html