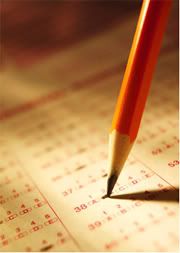 ACT's WorkKeys® program is looking for people to develop questions for workplace assessments. If you have work experience, you may be able to turn it into extra cash. This job is perfect for retirees or others who are subject-matter experts, especially in the fields of healthcare, manufacturing, automotive, IT, financial services, energy, and other high-tech occupations.
Writers are currently needed in the content areas of Applied Mathematics, Locating Information, and Reading for Information. Contracts run approximately 6-8 weeks.
How to Apply:
Interested persons should send sample items and resumes to Robin.Stoker@act.org or (by mail):
Robin Stoker
WorkKeys (96)
P.O. Box 168
Iowa City, IA 52243-0168
For more information, visit the Job Listing Page for ACT.