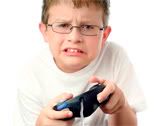 Alchemic Dream is looking for Game Masters to assist customers with their in-game or technical issues.
Game Masters are specialists who offer support to customers. Their main role is to provide assistance and guidance to players through a typed-chat client, in-game customer support, as well as email-based customer support.
The ideal candidate is an experienced customer service representative who is very organized, with excellent communication and customer service skills. MMORPG experience is a plus.
This position is a work at home with a permanent job contract.
Please contact the email address below to apply.
Scope
* Handle customer support queries via email, live chat and knowledge base
* Run in-depth investigations on complex customer-related issues
* Provide daily feedbacks and suggestions
Requirements
* Excellent written and verbal communication skills
* Good OS and computer technical skills
* A strong motivation and high level of commitment
* Fluent in English
* Fluent in German or French or Spanish or Italian
* Autonomy and good time management skills
* Broadband internet connection and a good computer (able to run new MMOGs)
Pluses
* Previous customer support experience
* Schedule flexibility
To apply, email jobs@alchemicdream.net Good Luck!