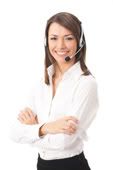 Alpine Access is currently seeking customer service representatives to work from home. Full time and part time positions are available. Compensation is $9.00-$10.00 an hour.
Experience
* Minimum 1 year of customer care experience required
* Ability to navigate multiple windows and multi-task required
* Previous call center experience desired
* Work from home experience desired
* Candidates currently working for another at-home competitor will not be eligible for hire at this time
Required Skills
* Ability to ask for payment and negotiate payment schedule
* Ability to empathize and establish positive rapport with customer
* Excellent listening skills
* Excellent customer service, interpersonal, and communication skills
* Excellent verbal and written communication including grammar and voice quality
* Ability to learn via live, instructor-led phone/conference call
* Excellent attention to detail
* Ability to multi-task in a fast-paced and changing environment
* Good typing, data entry and spelling skills
Computer Skills
* Excellent to high computer skills, use Internet daily, able to download programs and email file attachments
* Skilled using chat and instant message communications
* Knowledge of keyboard short-cuts, such as cut-and-paste
* Ability to trouble-shoot computer glitches independently before calling for assistance
* Able to work with seven to fifteen browser windows open on desktop and can toggle between multiple windows
Work Requirements
* Legally able work in the United States
* High School Diploma or equivalent
* 18 years or older
* Drug Screen, Background Check, and Credit Check
* Successful drug, background and credit check is required and contingent on job offer
For more information and to apply, visit the job application page. Good Luck!