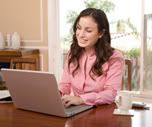 Amazon.com is seeking technical acoount managers to work from home. The Technical Account Management (TAM) team and the TAM Associate act as the primary interface between Amazon.com and its business partners. The TAM Associate will be responsible for providing timely and accurate operational support to Merchants selling on the Amazon platform. TAM Associates have an immediate, distinct effect on the experience of customers of Amazon.com, making a strong record of customer focus a high standard for the role. A TAM Associate is expected to address chronic system issues, provide process improvements, develop internal documentation, and contribute to a team environment, all while adhering to service level agreements for phone and email cases.
Basic Qualification
– High school diploma or equivalent required.
– Six months or more experience in a customer service or technical support role working under pressure in a high-volume environment and consistently meeting standards for productivity and quality.
-Must have the ability to train onsite for the first 90 days.
Preferred Qualification
– Proficient typing and keyboarding skills.
– Understanding of Internet navigation, Amazon.com Services, and competitor websites.
– Demonstrated passion for delivering a positive customer experience.
– Previous experience with problem ticketing, incident management, and issue escalation.
– Proficiency in Microsoft Outlook and working knowledge of MS Office applications – with an emphasis on MS Excel.
– Outstanding analytical and technical skills.
– A proven ability to make sound business decisions.
For more information and to apply, visit the Job Page.