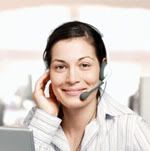 ATSI, American Transcription Solutions, Inc. is hiring full-time acute care medical transcriptionists to work from home as independent contractors for 90 days. After a 90 day period, it is possible that you may converted to employee status and enjoy full benefits. Full benefits include health insurance, dental, and paid time off.
Three years of experience in Medical Transcription is required and live in the U.S. to apply. To meet system requirements, you must have Windows XP or Vista, Microsoft Word 2000 or 2003, and a IN-USB1 foot pedal. Pay is competitive.
To apply, you must first test. Then send your resume to: jobs@atsi-inc.com. You will then be contacted for an interview.