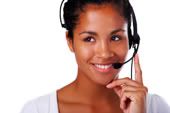 Balance Staffing is seeking work-at-home tech customer support agents. You must have your high school diploma or its equivalent. You must also be tech savvy, with a minimum of two years of customer care experience.
Additionally, you must have strong communication skills, a quiet work space, an up-to-date computer, a telephone, and high-speed Internet. Finally, you must be able to multitask and work between multiple screens.
These are 40 hour per week positions. Paid training will be provided. You must be able to train in Billerica, Massachusetts for two to four weeks prior to beginning work from home. Compensation is $13.50 per hour.
If interested in this telecommute opportunity, please see the job listing on Careerbuilder. Good luck!