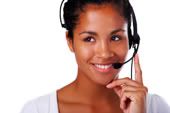 This is a work at home position that is available to people residing in the US and other countries. Butler Hill is hiring data annotators to review and evaluate internet search results. The evaluation work is done according to specific guidelines using an automated tool.
Data annotators will work 4 hours per day, Monday-Friday. This project requires a continuing commitment to part-time work (20 hours per week). Project work is expected to extend for at least one month, with a possible further extension of up to six months.
Qualifications:
• Proven track record in a fast-paced, multitasking environment
• Excellent communication skills in both Spanish and English
• High-level reading comprehension skills
• Detail-oriented and organized with strong time management skills
• Background or interest in Internet research, fact checking, internet technology and/or communications
• Familiar with current cultural, political, business and media affairs in the Netherlands
• Analytical skills, including research skills, ability to interpret data, ability to conceptualize and analyze information
• Strong proficiency with Microsoft Office applications, especially MS Word and MS Excel
• Minimum two years of college or equivalent work experience preferred
For more information and to apply, visit Butler Hill Group's Job Page.