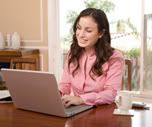 Butler Hill has positions available for work at home web search evaluators. The job offers a competitive hourly pay rate and flexible work schedule while working online remotely. Web Search Evaluators (Data Annotators) will review and evaluate internet search results based on specific search terms and provide a rating depending on the relevance of the search result to the search term. The evaluation work is done using an online automated tool.
Most projects require work of 4 hours per day (Monday-Friday), 20-22 hours per week. For most projects, you will be allowed the flexibility to choose the hours you wish to work each day. Project work is expected to extend through June, 2011.
For more information and to apply, visit the Job Application Page.