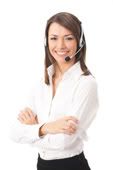 Club Quarters is a private hotel geared to the business traveler. As a reservation associate, you will answer incoming telephone calls from members and guests seeking to reserve rooms or resolve issues. You must be able to satisfactorily and with single call resolution as goal, resolve questions and concerns in a comprehensive manner.
This is a work at home position with a 4 -5 week mandatory in office training period located at Club Quarters Offices 49 West 45th Street, New York, NY.
Club Quarters provides all systems necessary to perform your job at home; you are required to provide an office-like environment free from non professional noises and high speed internet. An internet speed test will be conducted before training is concluded.
If you are interested in this job, live in CT, meet the requirements above and can begin a training program in NYC starting February 8th, please email your resume and coverletter today to rmiller@clubquarters.com