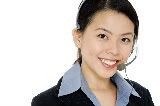 An Online marketing company is looking to hire a top notch work at home Customer Service Agent. The company is focused on "info related e-books & CD's" sold on the internet. They are offering a part time position (soon to be full time) with competitive pay.
Experience Required:
– Exceptional writing skills and fast typing
– Previously worked from home, have reliable computer and work area
– Comfortable with computers and common software programs (word, excel, etc)
– Organized and detailed oriented
– Previous experience setting up and systemizing procedures
Job Duties include:
– Online customer support via email and ticketing systems
– Managing customer inquiries, refund requests, and minor technical support issues
– Some customer support phone work
– Coordination of inventory with fulfillment center
– Shipping CD's and Manuals at post office, although limited quantities
Big Pluses:
– Experience using Kayako ticket management platform
– Demonstrated ability to setup and systemize procedures
– Proactive, "take charge" approach to process improvement
– Previous customer service experience
For more information and to apply, visit the Job Listing on Craigslist.