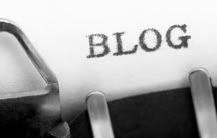 A popular tech blog is launching an exciting new site in May and looking for two experienced writers to join the team.
If you have a passion for mobile tech and digital media and want to be involved in breaking stories, covering the latest developments and making a name for yourself then this is the gig for you.
Topics covered will include, but are not limited to:
* Digital Media and Technology
* iPhone and iPad news and apps (ownership of one of these devices is essential)
* Mobile Tech & Gadgets
Responsibilities:
Write and publish 14 posts per week, consisting of:
* A minimum of 5 insightful and well-researched editorial pieces (approx 500 words)
* A minimum of 4 iPhone/iPad app reviews (apps will be supplied to you free of charge)
* Breaking news stories, trending and viral content
You will also be expected to promote your articles on Twitter, engage with readers, reply to comments as well as staying up to date with the latest news in our niche.
To be eligible you must:
* Possess excellent written English, perfect spelling and grammar and a professional style.
* Be able to source your stories, write and publish 100% independently.
* Have a strong understanding of internet and tech culture
* Have basic image editing skills (Photoshop or equivalent)
* Be reliable and able to deliver content on-time.
* Own an iPad (preferable), iPhone or 2nd Gen iPod Touch
Compensation is set at $250/month.
To apply, email your application to techjobapplications@gmail.com and explain why you're right for the job. If you can not provide links to previous published work you will not be considered for the position.