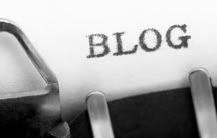 DigMyDrive is a website that allows members to give their take on topics in specific driving categories. They are looking for bloggers to take on each of their 19 categories, posting 3-5 blogs per week on newsworthy topics or topics relevant to category members. A few categories are Gadget Guy (or Girl), New Vehicle Shopper, Mechanic (or driver in need of one), Collector or Restorer, and Road Warrior.
Positions are paid per blog post, plus bonuses and incentives for member growth in each category. The typical blog should average 200-225 words and invite readers to contribute their opinions. Experience in the topic of choice is desirable, or the ability to research topics. No HTML skills needed.
To apply, email sdaniels@avellc.net with links to previous blogs.