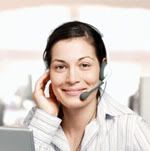 Frizzmop.com is hiring work from home tele-sales agents. They offer web design and Drupal development services to businesses and individuals in Arizona. No knowledge of web design is required. No hard sales. Just call the lead, offer our services and take notes on the call.
This position is a commission based sub-contractor position. Bonus are paid out for reaching weekly call goals. Sub-contractor agreement is required to start. Selected candidates will be required to come to their Arizona office for secondary interview and 3 – 5 days of training.
Requirements
* Friendly telephone voice
* Detailed note taker
* Average 50+ calls daily
* Familiarity with web browsers, spreadsheets, email and documents
* Agent must sign no compete and standard agent agreement to start.
* Must have access to a telephone line and high speed Internet to be considered.
Compensation
* Sliding Scale Commission based on monthly sales totals. 10% – 30% of total project cost.
* $100.00 a week if call average is met.
* After a 30 day evaluation period successful agents will be provided a mobile phone and receive compensation (up to $60.00) for their high-speed Internet services.
For more information and to apply, visit Frizzmop.com