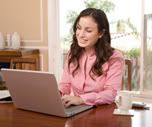 The Huffington Post is looking for editors to publish content, follow news, and write headlines on our widely-read front page.
HuffPost's homepage updates constantly and features a diverse range of stories from all of our verticals as well as other sites around the web. Candidates for the front page positions should:
– be passionate news junkies, familiar with all of the web's top news sites and blogs, and with current national politics and business news
– be comfortable in a fast-paced, creatively demanding work environment that requires meticulous attention to detail
– have a keen sense for how to make news compelling using images, headlines, and other publishing elements
– have extensive knowledge of social media sites and ideas about how to engage HuffPost's reader community in the news of the day
– be knowledgeable about the content and headlines typically featured on HuffPost's front page
– 2+ years experience in online journalism, very strong writing skills, eagerness to learn and take risks
The Evening Editor position will be based in New York, with approximate hours of 5PM ET – 1AM ET. The Overnight Editor position can be based in New York or elsewhere, with approximate hours of 10PM ET – 6AM ET.
Please send resume, cover letter, and references to frontpagejobs@huffingtonpost.com.