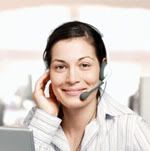 This work at home opportunity is for residents in the state of Ohio.
InfoCision Management Corporation is seeking customer representatives within Ohio. You would be making calls to renew and recruit NRA memberships over the phone and will be provided with training. Compensation is $9.00 an hour and this is a full-time position.
Equipment Requirements:
– Computer with a 32 Bit Processor & 512 MB of RAM
– Land Phone Line (Can not be Digital or Cellular)
– 17in monitor OR monitor with a resolution of 1024×768
– High Speed Internet Access (Must be cable or DSL)
– Windows XP or Vista
– Antivirus & Antispyware Software
For more information and to apply, visit the company's Career Builder Job Page.