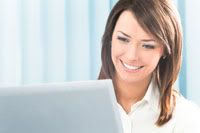 Lionbridge is hiring labeling editors. This is a work from home position requiring attentive and motivated individuals. It involves labeling websites based on given criteria. The successful candidate will work within a web-based application comparing user search engine queries and advertiser keywords with website landing pages. The Labeling Editor must judge the relevancy and relationship between the query, keyword, ad snippets on the page and the page itself.
Applicants will be required to complete and return a basic computer skills test to determine their qualification level. Upon successful completion of this test, candidates will be further screened for the skills listed below (usually over the phone).
Required Skills/Background:
* Ability to prioritize
* Demonstrated common sense
* Ability to rank unsorted information
* Ability to recognize patterns and draw conclusions from those patterns
* Desire and interest in doing research when a term is unfamiliar or not understood
* Ability to pinpoint the core meaning and intent of keyword queries
* Decisiveness; Ability to independently make quick decisions under time constraints
* Critical thinking skills (defined as: the analysis, synthesis, evaluation, and reconstruction of thinking).
* Fluency in English both written & oral (Must have lived in the US 15 years or more)
* Excellent Communication skills – both written and spoken
* Ability to work under little to no supervision & with tight deadlines
* Teachable, and ability to follow directions (both verbal and written)
* Ability to clearly explain and defend editorial decisions in both written and verbal form
* Experience in the following (min. 2 years, more is a plus):
Technical Skills Requirements:
* 2+ years using Windows OS
* 2+ years using Internet Explorer
* 1+ year using Microsoft Excel
System Requirements:
* High-speed Internet connection (DSL or cable)
* Secure access to personal computer running a recent version of Windows (Vista or XP)
* Microsoft Office, Adobe reader and WinZip required
* Personal computer must have at least 512 MB of memory and 1.5 GHz.
Education/Certification Requirements:
University/College Degree level or foreign equivalent: Preferably in human sciences such as Psychology, Sociology, Library Science, etc.
To apply and for more information, visit LionBridge's Job Page.