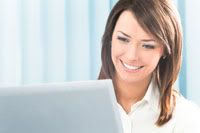 LIVESTRONG™.com is a leading online destination for health-related tips and advice, attracting more than 4.2 million visitors every month. To ensure LIVESTRONG™.com visitors are consistently presented with the best answers to their diverse health-related questions, and they are looking for experienced freelance writers to create informative articles on thousands of unique health topics.
As a writer for LIVESTRONG™.com, you'll be able to share your health knowledge with a large and vibrant community while earning a reliable paycheck and extending your personal brand on one of today's leading health websites.
ABOUT THE POSITION:
• Claim assignments from our extensive collection of health and fitness articles that need to be created
• Enjoy the flexibility of freelancing – work from anywhere and with no minimum or maximum on the amount of articles you can create
• Assignments vary in length and format with most averaging 300–500 words and addressing thousands of unique topics such as diabetes, cancer, nutrition, mental health and exercise
• Payments are issued twice a week for each completed article. Current writers earn an average of $20 – $30 per hour
• Your byline follows each article helping build exposure and authority around your name and writing
• Tenured writers gain access to affordable group health care
QUALIFICATIONS: Candidates must have one or more of the following qualifications:
• Masters of Science in a medical field
• Accreditation in health preferred
• Experience writing about health-related topics in a medical or health magazine, newspaper, journal, blog or other health website
To Apply: please upload your resume and writing sample by visiting their online application form – make sure to highlight your experience in the health or fitness field. Serious candidates only please.