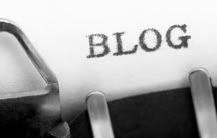 A popular gadgets blog is looking for Geeky WordPress bloggers to write articles and posts about Technology subjects such as Gadgets, Software, Design, Tech News, and other fun Geeky posts.
They are seeking individuals to write a minimum of 15 articles per month, where each article should be between 300 and 500 words each. A flat fee of $5.00 is offered per article with handsome bonuses available and payments will be made via PayPal.
– Basic Computer/Blogging Skills a MUST – Minor Image Editing, WordPress Blogging, good command of English, etc.
If you are interested in this position, please send us an email with a minimum of three sample articles you wrote (must be about a Gadgets, Software, Tech News or Design subject) to eran9000@gmail.com and include "Gadget Blogger" in the subject line.