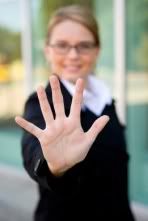 The Online Enrollment Counselor will be dedicated to acting as the initial point of contact for many of the prospective students inquiring about Monroe College Online. This engagement will be conducted via inbound and outbound call contact, live chat, email correspondence and face to face dialog. As a representative of Monroe College Online, the Enrollment Counselor will be required, but not limited to, completing the following duties:
* Actively reach and communicate with prospective students via appropriate communications mediums.
* Utilize the AIMMS Admissions Screening process to help a candidate understand the educational opportunities at Monroe College Online, and assist them in the IDM (Informed Decision Making) process.
* Screen potential candidates to ensure they meet admissions criteria and reflect the type of student Monroe College is seeking.
* Assist prospects through the technological aspects of admissions when needed, collect front end admissions documents, and ensure timely and responsive support/communication to the candidate throughout the admissions process.
* At all times, represent Monroe College Online with integrity, good will and positive influence.
Education Requirements: Bachelor Degree
Experience Required: A minimum of 2-3 years professional experience in one of the following areas:
– Admissions Counseling
– Enrollment Counseling
– College Recruiting
– Professional Recruiting & Placement
– Tele-Counseling
(Candidates with direct admissions or enrollment experience at an online higher education institution are preferred)
Location: Onsite or Virtual (Virtual Candidates must meet the technology requirements necessary to work remotely)
Schedule: An Enrollment Counselor may be required to work Monday through Saturday and should be reasonably flexible with regards to scheduled shifts.
Hours: 35 hours per week
Application Information
Postal Address: Carol Ickowitz
Human Resources
Monroe College
2501 Jerome Avenue
The Bronx, NY 10468
Fax: (718) 817-8412
Email Address: hr@monroecollege.edu