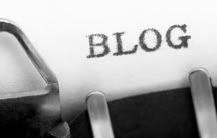 MyWeddingFavors.com needs an experienced wedding blogger for their blog at http://blog.myweddingfavors.com. This is a paid position of $20 per post with frequency of 2 posts per week. Payments will be made via PayPal. Familiarity with WordPress is a plus.
You will be required to write about celebrity weddings, wedding advice & tips, how-to wedding articles and promotional articles with our wedding favors. Ability to create inspiration boards a plus.
To apply, email jforthofer@theshopsat24seven.com with links to previous work, resume or attach samples.