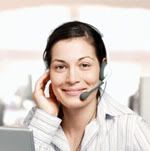 NCO is an industry leader in providing business process outsourcing services including accounts receivable management, customer relationship management and back office services for a diversified customer base. Your responsibilities will include answering incoming calls from client and/or customers in a professional, polite, and courteous manner, accurately document and update records in required systems, and follow up in a timely manner to ensure customer satisfaction.
Qualifications:
* High School Diploma or General Education Degree (GED) certificate.
* Previous customer service and/or call center experience preferred.
* Bi-lingual (Spanish) a plus.
* Proficient personal computer skills, including Microsoft Office.
* Excellent interpersonal, written and oral communication skills.
* Ability to work in a team fostered environment.
* Ability to prioritize and organize work in a multi-tasked environment.
* Ability to adapt to a flexible schedule.
NCO offers a competitive salary and comprehensive benefits package, paid time off and a 401 (k) plan.
If interested, visit the Job Page to apply.