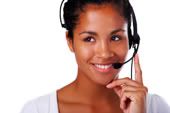 A fast paced family office located in Twin Cities is looking for a part-time virtual executive assistant. You must have at least seven years experience and a bachelor's degree is preferred. You will be providing administrative support for two executives: a retired corporate CEO and the family office CEO/​Business Manager.​ General office administration (maintenance logs, product sourcing and ordering, project tracking and research) is also required.​
Experience supporting top level executives a must.​ Must be proficient on Outlook, Quickbooks, Excel/​Lotus and Word.​ Must have dedicated office space in home for equipment needed to establish remote access to central office.​
For more information and to apply, visit the Monster Job Page.