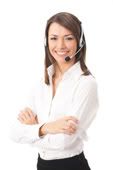 This is a work at home opportunity for an individual in the Philadelphia, PA area.
Right at Home is seeking individuals for an after hours scheduling coordinator job. The scheduling coordinator handles client and employee scheduling issues which occur outside of normal office hours.
Job Requirements:
* High School graduate or equivalent.
* Basic computer skills and good telephone skills.
* Knowledge of common medical terminology.
* Fluency with English language.
* Must be available for work outside of normal office hours.
* Experience with scheduling/staffing preferred. Interpersonal
relations abilities.
For more information and to apply, visit Right at Home Job Page.