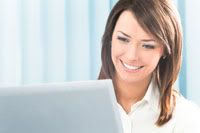 Safari Solutions, an HR consulting firm that specializes in helping small businesses manage their hiring processes, is seeking a part-time HR Assistant. This is a telecommute position, and can work in their Indianapolis office or at home. Compensation is $12-$14 an hour.
The work you will perform, including resume review and other hiring related activities. A typical project may be a 2-3 hours/day for a week period of time. Most work assignments will be communicated a day in advance, so you are free to work as your schedule allows.
Requirements:
* Associate or Bachelors degree preferred or prior recruiting experience.
* Previous business experience in a professional office environment.
* Excellent administrative and organizational skills are essential.
* Computer savvy with excellent MS Office skills.
* Organized, detailed oriented, quick learner.
* Excellent written and verbal communication skills.
For more information and to apply, visit the Safari Job Page @ CareerBuilder.