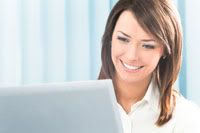 Softscript, Inc is looking for medical editors and transcriptionists to work from home.
Requirements:
Acute Care transcriptionists must have 3 years of recent transcription experience.
ESL experience required. Must have knowledge of AAMT(AHDI) Book of Style.
Editors must have a minimum of 5 years of editing.
Performance bonus/raises, annual reviews, 401K, paid time off, Outstanding medical/dental/vision/life benefits available, discounted Dell computers, Employee referral bonus program, Minimum line requirements lower than industry average, MT Mentoring, Production incentives; Account variety; Direct deposit. Plenty of work available to allow you to earn what you need TODAY!!!
For more information and to apply, visit the Job Application Page.