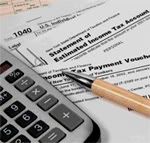 Sponge, an award-winning world language program for children, is currently seeking a part-time bookkeeper to work from home. The hours are flexible and you would need to commit to 15-20 hour weekly. Compensation is $15 an hour.
Responsibilities include processing accounts payable and accounts receivable, managing bank and general ledger reconciliations, processing payroll, preparing tax filings and processing payments, performing month end closings, and preparing financial statements.
You must have highly organized and attentive to details. Also, you must have a minimum of 3 years experience in QuickBooks at an expert level and experience with payroll, taxes. And proficiency in Microsoft Excel is a must.
To apply, please send a cover letter and resume to careers@spongeschool.com