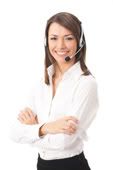 This work at home job listing is for individuals in the following states: Florida, Georgia, North Carolina, New Mexico, and Pennsylvania.
Sunflower Staffing is searching for hardworking, self-motivated individuals to work in the promotions industry. Ability to multitask and meet deadlines required.
They are hiring part time staffing coordinators to work from home. You must be able to monitor events on weekend when necessary. Approximately 30 hours a week. Must have internet and phone service; fax is a plus!
The coordinators main duties are to staff events and serve as a direct liaison between the office and demo contractors.
If you are interested in more information or to schedule a phone interview, email your resume to charles.bates@sunflowerstaffing.com
and be sure to put "Staffing Coordinator" and the "STATE" you reside in on the subject line of your email.