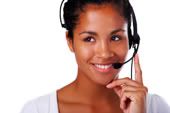 Teleperformance is looking for professionals to help supply technical and customer support services. This position is available immediately and provides the opportunity to work full-time from the convenience of your home. You must have Have at least one year technical – customer support experience and be comfortable navigating and using the internet.
Compensation is competitive and includes eight weeks of paid training. Full time positions are also flexible and includes benefits such as paid time off.
Skills Required:
* A quiet and professional work environment
* Professional, pleasant phone presence
* Ability to quickly identify, empathize, and formulate a resolution
* Works well independently
* Strong work ethic
* Has experience with the internet, email, sending file attachments, and instant messaging – text messaging
* Ability to trouble-shoot and fix minor problems with computer system
* Strong computer navigation skills
For more information and to apply, visit the Job Application Page at Careerbuilder.