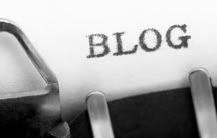 Tradingcardescrow.com is looking for bloggers with inside knowledge of collectible/trading card games such as Magic: The Gathering, Yu-Gi-Oh!, and Pokemon, to write posts for their blog at http://www.tradingcardescrow.com/blog/
Posts should be 300-500 words in length, contain only original content (except for brief quotations and links), and relate directly to the interests of collectible card gamers in specific games. Posts should not be overly specific or arcane, e.g. individual card rulings, but of a more general interest to players of that particular game.
They are open to selecting different bloggers to focus on different games, so if your interest is only in one game, that's fine.
You will need to submit an average of 30 posts per month, and will be paid US $5.00 per accepted post (300-500 words). Please apply only if you can commit to 5 or more posts per month. Posts must be submitted within the WordPress interface, so please make sure you can use WordPress before applying.
Bloggers must be able to accept payment via PayPal. Anyone with the ability to write quality posts about these games is welcome to apply. Posts must be free of spelling and grammatical errors, and must be well-written. We want to attract genuine reader interest, so articles should not read like keyword-laden search-engine spam.
To apply, please write a sample post meeting the above criteria and submit it via the contact form at http://www.tradingcardescrow.com/contact/. Please include your contact information, including preferred email address and PayPal email address (if different). If you are selected, your sample post can be your first paid post.