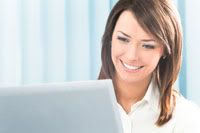 Voice Systems is currently seeking medical transcriptionists to work from home. Radiology transcriptionists are needed for hospital transcription. You must have 2 years experience working on line remotely, with a minimum of 5 years experience in radiology.
Full and part time work is available. Compensation is competitive. Your system should be equipped with Windows 2003 or higher, MS Word 2003 or higher, Vista and Windows 7 are ok. Last, you must be dependable and enjoy working in team environment.
To apply, forward your resume to c.adams@voicesystemsllc.com Subject: Radiology.