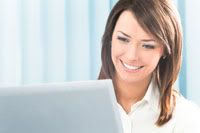 West at Home is seeking customer service reps to work from home. You must be able to attend a full time 4 week 2 day training class within San Antonio, Texas (78249). Applicants must be at least 18 years old with a high school diploma or GED, and at least one year experience in customer service or sales.
Job Description:
Responsible for establishing contact with customers in order to gather information from those customers who are unable to maintain their financial obligations in a timely and accurate manner reflecting departmental guidelines; inform customers of the variety of repayment options available on their account in a professional, factual, and friendly manner in order to both recover outstanding debt and maintain customer patronage and loyalty; respond with a sense of urgency to a variety customer inquiries, providing accurate and complete information.
For more information and to apply, visit the Job Ad.