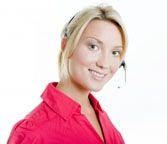 This work at home opportunity is for residents of New York.
White Glove Community Care has work at home jobs available for Home Health Aides in Nassau County, Brooklyn, Queens, Manhattan, Bronx, and Staten Island. This opportunity a competitive pay and a variety of bonuses. You must have a professional phone manner and be able to handle a heavy phone volume. You must also have good computer skills. Finally, you must have a high school diploma, be certified and trained as a HHA in New York State, and at least one year of relevant experience.
For more information and to apply, visit the Job Listing on Careerbuilder.