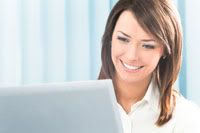 eHow.com Money, a leading personal finance website, is recruiting freelance writers with expertise in business or finance.
This is a freelance position where you will write articles from a pool of supplied assignments. You can choose the article assignments you wish to write about; which will be focused around topics such as money management, tax info, retirement planning, business management, marketing and entrepreneurship among others. Your articles will be read by people looking for information or instructions on various financial matters.
You will work with a copy editor to ensure your articles are factually accurate, grammatically correct and ready to be published. Payment is per article and you will be paid twice weekly for all approved articles. In addition, your byline and bio will appear on all of your published articles to build awareness and credibility around your financial and business expertise.
This is a great opportunity for business professionals and writers looking to gain exposure, supplement their income, and share their expertise with the millions of people that come to eHow Money for information and advice every month.
To apply complete the online application.