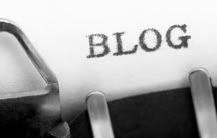 Are you a fan of the Miley Cyrus? b5media is currently hiring for their recently established blog (www.mileyreport.com) covering the megastar and her life.
The applicant will be a fan of Miley Cyrus and all her works – tv, movies, music, fashion, etc. The blog will require daily updates including: candid photos, candid videos, interviews, project updates, twitter monitoring, news updates, gossip monitoring etc.
The writer must be willing to post 2-3 updates per day. Each day must cover all the relevant news, as readers of celebrity sites demand. The writer must be willing to actively engage with readers on the blog, via the blog's Twitter account, and in other online communities.
Knowledge of WordPress, SEO and interviewing a plus. Knowledge of image editing (resizing, etc) and basic HTML editing a requirement.
This is a paid position. Please apply with 2 short writing samples *related to this topic* and with links to any online writing.
To apply, please send your writing samples and links, along with qualifications matching the job description (no resumes), to arieanna@b5media.com